Respirator Fit Testing Resources
Fit Testing Guides and White Papers
Learn More About RESP-FIT
Contact Us for Fit-Testing Help
Fit Testing Equipment
A respirator and proper respirator fit test are critical components of employee respiratory programme. Respirators are highly effective Personal Protective Equipment (PPE) to safeguard individuals against a range of contaminants in the air.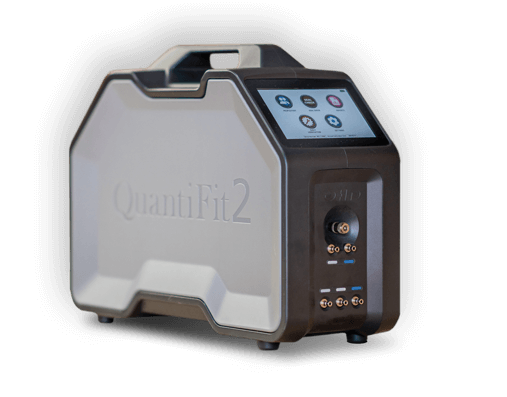 The QuantiFit2 Respirator Fit Tester utilises OHD's scientifically proven and patented Controlled Negative Pressure Technology which directly measures respirator leakage. This technology is the fastest, easiest and more precise respirator fit test available. This methodology is also covered as part of the RESP-FIT Training Programme. The QuantiFit2 battery pack allow cordless operation, animations to guide the user through each exercise and AutoStart feature for touchless testing.
Air-Met Scientific is an exclusive distributor for the OHD Fit Testing Range.
---
The QuantiCheck is the first quantitative respirator user seal check device. The system not only checks for face seal but the whole mask for breaches and integrity issues that could cause leakage. The QuantiCheck has been designed to be able to quickly and easily perform a qualitative seal check each time a respirator is donned. The revolutionary technology features an app which easily shows a visible green light to indicate that the user has an adequate seal or a red light to indicate a seal beach.
Air-Met Scientific is an exclusive distributor for the OHD Fit Testing Range.
The RESP-FIT Program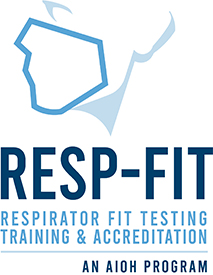 RESP - FIT is a national, standardised fit testing training and accreditation program developed to improve the competency of fit testers against both the Australian and international ISO respirators standards for fit testing. It is developed by AIOH (Australian Institute of Occupational Hygienists) to improve worker protection of those wearing tight-fitting RPE
The RESP-FIT program works on a NFP basis to provide an accreditation process for fit testers to demonstrate competence, create a standardised training syllabus based on AS/ANZ 1715 and ISO 16975-3 to improve fit tester knowledge, and provide a directory of accredited respirator fit testers and trainers.
Air-Met Scientific is a proud supporter of RESP-FIT and we offer a range of fit-testers for sale or hire that utilises a methodology as covered by the RESP-FIT Training and Accreditation Program.
Need Assistance with Selecting a Fit Tester?
If you have any questions on our Respirator Fit Testing Equipment or would like to book a demo, contact your local Air-Met office. The QuantiFit2 is available at your local Air-Met Office for Sale and Rental.