Prevent Heat Stress With Aqualyte. Request A Free Sample Today!
Samples Available Until 31 March Or Until Stocks Lasts.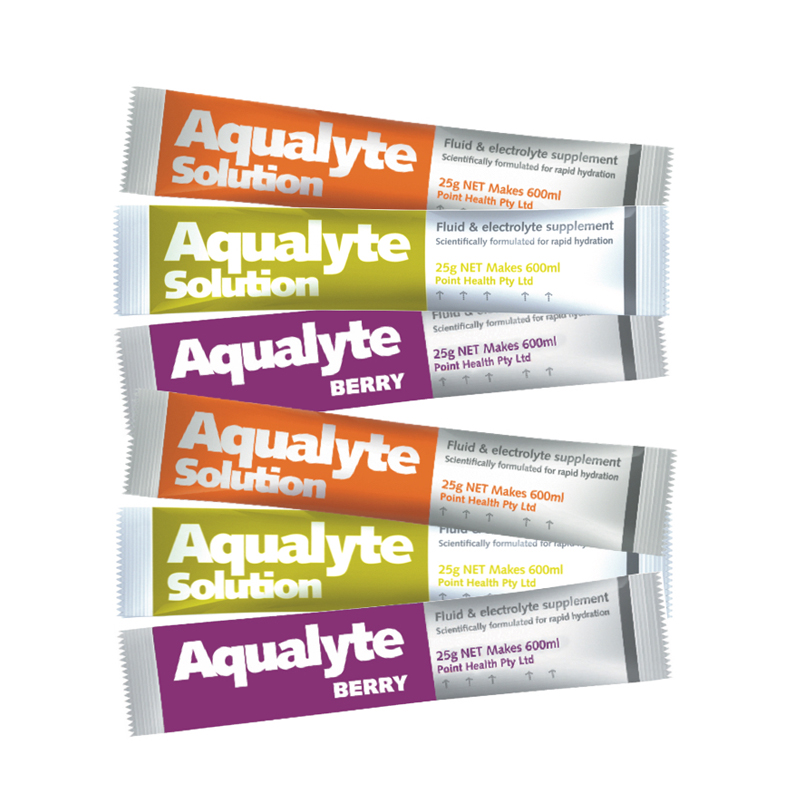 Scientifically developed to prevent heat related illnesses, dehydration and their effects on performance, the Australian made Aqualyte High Performance Solutions are specifically formulated to maximise fluid absorption rates all with low carbohydrate content, appropriate sugar levels and is non caffeinated.
Dehydration is a serious threat to health. Mental & physical performance starts to decrease at 2% dehydration. The loss of fluids reduces concentration, which can lead to accidents. Drinking Aqualyte helps to reduce these mental and physical decrements.
Aqualyte Solution is part of thousands of Australian workers and athletes safety and performance strategies.
Aqualyte is available in 3 flavours - natural orange, natural lemon and lime and the new natural berry flavour.
Make Aqualyte Solutions part of your OHS and safety program today!
For more information, please click here to locate your local Air-Met office or call 1800 000 744 to speak to one of our friendly representatives.