Draft Overview Of The Black Lung Disease Interim Findings
More Cases of Black Lung Disease Emerge Among Queensland Coal Workers
It was first thought that black lung disease had been eradicated in Australia, however if you've been following the mining news lately, coal workers' pneumoconiosis (CWP) or "Black Lung Disease" may not be a thing of the past with eight Queensland coal miners being diagnosed with the disease since late 2015, the first case in nearly 60 years.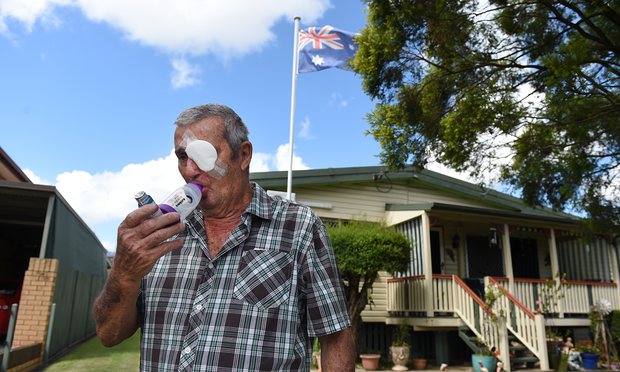 Black Lung Disease is a preventable occupational, man-made disease of the lung. The disease is caused by the inhalation of dust particles or chemical irritants usually over a prolonged period of time. These dust particles or irritants accumulated in parts of the lung causes inflammation and scarring and eventually resulting in irreversible lung damage.
Prolonged dust exposure can result scleroderma, chronic bronchitis, heart problems and lung failure. Advanced Black Lung Disease is debilitating and often fatal.
The Thoracic Society of Australia and New Zealand president and University of Newcastle Professor Peter Gibson has called for a complete overhaul of the systems of health review for coal miners in Australia, to change from state-based to a national standardised system.
"It is unacceptable that any new cases of coal workers pneumoconiosis (CWP) should be occurring in Australia in 2016 because this is a preventable disease, and it's a problem that's fixable," Gibson said.
"We urgently need to review the levels of dust to which coal miners are exposed and develop a national, standardised, diagnosis and reporting scheme for CWP that is independent of industry, so the true burden of disease in coal workers can be accurately identified and monitored."
At present Queensland and NSW have different allowable limits for airborne dust in coal mines, being 3mg per cubic metre of air in Queensland, and 2.5mg in NSW.
Professor Gibson warns that the re-emergence of black lung is a result of deteriorating dust exposure control in many Australian mines and a failure of the screening process. Company cost-cutting and the drive to boost production, combined with inadequate ventilation and dust-testing standards and delays in the proper analysis of miners' x-rays are also drivers in the re-emergence of the disease.
A review led by Monash University Professor Malcolm Sim and commissioned by the State Government was released in March 2016 detailing their interim findings in an eight-page draft overview.